The device chans-02-SCENAR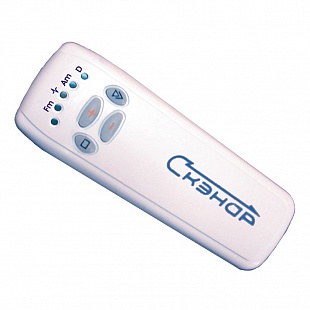 Modification of the device CHENS-SCENAR. Has two modes of exposure: the first with a fixed frequency of 90 Hz, the second with a fixed frequency of 60 Hz (in this mode the implemented amplitude modulation 3:1 and MORE).
Budget model of the series devices CHENS-SCENAR advanced mode dose exposure, which implements amplitude modulation 3:1. Indispensable in the home and any other conditions to relieve pain, treat respiratory diseases, traumas, burns, frostbites, etc., Display settings and display the dynamics of impact is carried out using LEDs.
Frequency — 60, 90 Hz;
amplitude modulation — combined with 60 Hz;
dosed mode — combined with the mode 60 Hz, 3:1.