The apparatus SCENAR-1-NT 03 execution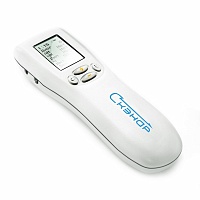 The entry-level model with basic features. Inferior Performance 02.3: has one mode of amplitude modulation and four values of the frequency of impulses, there is no mode damping and the possibility of storing modes of exposure.
dispensing of impact;
amplitude modulation mode;
four values of frequency of impulses (15, 60, 90 and 350 Hz);
mode of frequency modulation (changing pulse frequency from 30 to 120 Hz);
graphical representation of dynamics of reaction;
display information on graphics screen with backlight.