Training
Dear Scenar users, colleagues, friends!
Our center provides training for all Scenar model users, for home and professional use.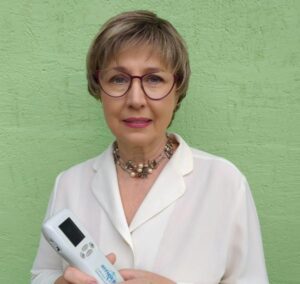 The training is conducted by Irina Ershova – a doctor of the highest qualification with experience in medicine for over than 38 years.
Specialization in medicine – general therapy, radiology, physiotherapy, reflexology, emergency homeopathy, Scenar therapy and Scenar expertise.
Scenar therapist since 1996.
At present, she is the chief medical officer of the SCENAR medical center in Moscow, one of the leading specialists of SCENAR-TECHNOLOGY in Russia and in the world.
Since 2000 – a lecturer of SCENAR-TECHNOLOGY at all levels of education.
Lectures are conducted in Russian and English languages.
Levels of education
Basic course. Level 1.
Basic course. Level 2.
Advanced course. Digital methodology.
Professional development for Scenar specialists
Master classes.
Courses are conducted online – in groups, or individually.
Contacts:
Email
scenarershova@yandex.ru
ershovascenar@gmail.com
Whatsapp: +79057256230
Instagram: @scenarershova
If questions regarding training, please contact us directly by email or phone.
WE'LL BE GLAD TO ANSWER TO ALL YOUR QUESTIONS!