The device chans-01-SCENAR-M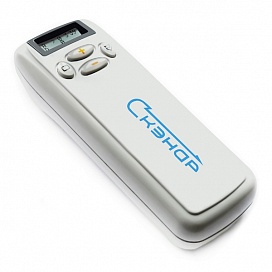 15 000 р.
Home Helper — an updated version of chans-01-SCENAR c LCD display showing the exposure parameters. The presence of timer and additional diagnostic possibilities
Analog device chans-01-SCENAR, which led display is replaced by an LCD screen.
Frequency — 14, 60, 90, 340 Hz;
amplitude modulation — 3:1;
frequency modulation — 30-120 Hz;
dosed mode — for any modes and their possible combinations;
the presence of a timer;
a liquid crystal display.